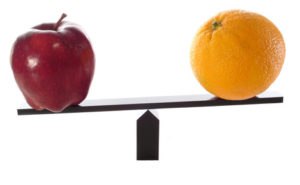 A few years ago, a friend of mine was in town on business and pleasure. He was a district sales manager for one of the largest glass companies in the world. When he was in town, he had an appointment with one of the car dealerships and asked me if I wanted to tag along.
It was a casual meeting.
I agreed to go for two reasons. First, because he was a great friend and secondly, I wanted to see what he did to make the amount of money he was making because I was trying to create a lifestyle like his. He had the new truck, a Corvette, a nice Harley and it seemed like he was vacationing a few times a year. Because he was vacationing a few times a year. And I'm not talking little weekend getaways on a tiny budget. He was taking nice vacations. And if they were weekend getaways, they were nice weekend getaways.
After the Meeting
On the way home we decided to stop for a couple of drinks and do some catching up. We were talking about our families, football, current events, work and your typical small talk. But I was shocked when the subject of work came up and he started telling me how miserable he was. I couldn't freakin believe it. I said, "really, it's that bad. But you make a ton of money, you have a lot of toys, you travel. What more do you want?"
But he hated it. He hated all the pressure the company put on him to perform. Especially since his division had been bought in an acquisition with another company and he knew they wanted to make changes. Changes like downsizing and hiring a younger person to take his position for a significantly reduced amount of money. He told me how they were always wanting more. And when he was working, which was most of the time, he was traveling. He hated being away from his wife and daughter all the time. And as far as having the toys go, he had them, but he rarely got to enjoy them because he was gone all week.
The Other Side
Obviously things aren't always as they appear. My friend was making good money, but didn't have that much time to enjoy it. But then you have the people who act like they have money, when in reality, they have the stuff but are struggling month after month just to make the payments. And they're doing it for no other reason than to look like someone they're not. They often refer to this as keeping up with the Jones's. Plus, it's making them miserable because carrying the burden of debt is no fun at all. It's like filling a tire with air. The pressure keeps building and building until it bursts.
Trying to Be Someone Else
The easiest thing in the world to be is you. The most difficult thing is what other people want you to be; don't let them put you in that position.
I used the comparison of money and material things in the example above because people tend to believe that having stuff levels the playing field. I know attracting women and being a superstar athlete are also two major things guys compare themselves to other guys over. You'll never be a superstar athlete without superior talent though. And a lot of guys think that if they just have a lot of money, they'll get the women. Maybe, but not the type of women they truly want.
If you pay attention to what's happening in the world, just a little bit, you'll hear about actors, doctors, lawyers, and businessmen who are getting thrown in jail for drugs. Or busted for sex scandals or caught cheating on their wives. And the worse thing, committing suicide.
Why?
Because they're not happy. They don't feel fulfilled. Too many people pursue careers that other people think they should pursue and they bury their true purpose deep inside. One can only do this for so long. People call these successful people crazy when they give up lucrative careers and go do something that carries no status and pays a fraction of the money.
But they're happy!
The Only Comparison You Should Be Making
Compare yourself to the progress you've made, for whatever your purpose is.
That's it.
The only comparison you need to make. Are you better than you were yesterday? Did you make any progress towards your goal this week? If not, why not? Maybe it's not something you're passionate about. If so, what were the key elements to making all the progress you made? Did you find your purpose?
Stay True to You
When you're true to yourself everything around you improves. You're more happy so you're family is more happy. They don't want you coming home and taking your misery out on them because you're in a career you hate.
Figure out what your true purpose is. This may help you do that. Click Here!
I hope this helps you find happiness in your life. It's never too late to change. The time is going to go by anyway, so you may as well be going after something you're passionate about.